Commercial
Film
Production
We make exceptional videos. Our clients trust us with telling the story of their brand, advertising their business, and delivering a message in an effective and visually-dynamic manner. Filming in our 5,000-square foot film studio or on location, our productions are cinema-quality. 
Commercial
Photography
We simply love creating dynamic commercial images. We shoot photos for digital and print advertisements, billboards, print media, and more. Our photos are conceptualized with a marketer's mind, which is why our work performs so well across multiple consumer touch points. 
Documentary
Film
Production
Everything in life has a story behind it, and we're ready to tell it. Documentary filmmaking is a rewarding and sometimes life-changing undertaking, and when we are entrusted with telling a story, we dive in head-first.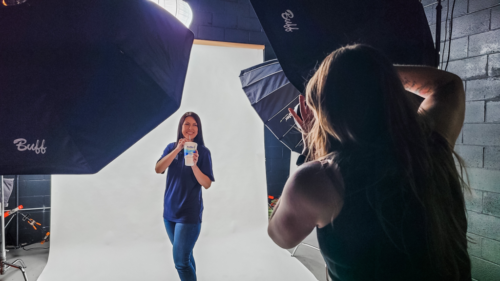 Frequently Asked Questions
Every project is different. There are many variables that affect pricing for a job. We usually give a quote that includes 3 pricing levels. Typically our video jobs are priced from $8,000 for small productions and higher for larger scale productions. 

There are a lot of variables that affect pricing. Travel costs will affect pricing, as well as the number of locations needed to complete the project. Using actors, hair and makeup artists, wardrobe stylists, and voice actors will also affect pricing. We typically offer quotes that include a few options at different price points. 

Absolutely not! We love to travel, and have clients throughout the United States. Catching a flight to film somewhere new is one of our favorite parts of working in the film industry.
We do not. We love a good party and will happily attend your event, though. If you're looking for an event videographer, we are happy to refer you to one of our colleagues. 

Some clients come to us with a ready-made concept, and they know exactly what they want to see. We're happy to follow their recipe while putting our signature on it. Many clients don't have a fully-formed concept, and that's where we work together. We typically present a few concepts with our quote, and once approved, we move forward. 

Once a client approves a concept and pricing quote, we send over a contract and an invoice for 50% of the job. Once we receive a signature and a deposit, we get to work. The remaining balance is due upon completion and approval of the final product. 
Get a Quote
We would love to hear about your upcoming project! Contact us to book a 1:1 consultation with our creative team so we can discuss your project in great detail together and build a quote. Initial consultations will be free of charge.